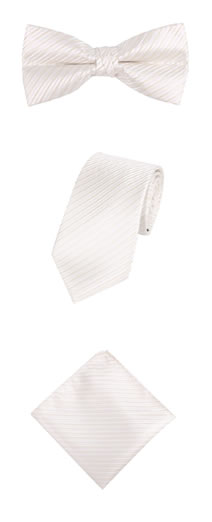 Zero Statement Formal Wear offers an extensive range of product to suit any formal occasion
Zero Statement Formal wear is a proud division of Krieger Textiles, a Brisbane base importer of quality garments to the fashion and uniform industries. Krieger Textiles has stood behind it's products for the past 25 years and is known for it's friendly customer service, unmatched reliability, and the value it offers in every garment produced.
The Zero Vest Set Collection
The Zero Vest Set Collection satisfies the traditional and fashionable customer. All vests are made from microfibre, feature four self-covered button, distinctive v-neck piping, and an adjustable exterior waistband that ensures a perfect fit … every time.
Accompanying each vest is a Bow Tie, long tie and Pocket Square (Hank) completing a sensational four piece formal solution that has unmatched value in the market place.
Our Zero Vest Set Collection features five distinguished styles, and offered in sizes XS – 5XL all of which are offered on a stock service basis with no minimum order requirement.
Meet the Zero Vest Set Collection
Formal Dress Shirts
To complement the Zero Vend set collection, we also offer two pleated formal dress shirts – one wing collared, and one featuring a lay down collar – to ensure that you are able to satisfy your clients' total formal needs and maximise your sales and profit. Our formal shirts are avaialbe in sizes XS – 5XL